Mon, Tue, Wed, Thu, Fri, Sat
Check-in 6:30 AM
Hour 7:00 AM
Brisas de Amador Marina, Causeway, Panama City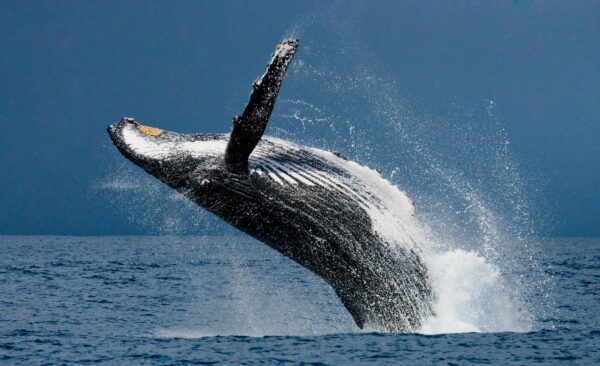 Departing every day at 7am from Brisas de Amador Marina, Causeway, Panama City.
In 1.5 hours we arrive The Pearl Islands, the most interesting sighting location of whales in Panama.
Whale Watching in Panama is only available between July and October.
Water, cokes and snacks are available on board.
If you prefer a shared tour you can try our weekend:
whale watching tour ($150 / per.)
Relampago Ocean Pro 31′
Fast and reliable fast boat!
Volvo Penta Engine (300HP)
Up to 12 passengers!
The Humpback Whales
Humpback whales travel up to 25,000 kilometers annually.
We can observe them performing their courtship rituals such as jumping and singing.
These giant mammals take advantage of the abundance of fish from the coasts of Panama to hunt in groups, cornered and devoured hundreds of prey in each maneuver.
Las ballenas jorobadas suelen vivir en casi todos océanos del mundo, comen en aguas frías y se reproducen en aguas cálidas.
Son gigantes, de hecho las crías llegan a medir entre 4 a 5 metros de largo y los adultos entre 12 a 15 metros.
El canto que estas ballenas emiten puede escucharse hasta a unos 30 km de distancia.
Relax and swim in Contadora Island
Close to midday we arrive in Contadora Island, the most popular destination at the Pearl Islands.
Beautiful white-sand beaches and clear waters make Contadora the perfect place for relaxation.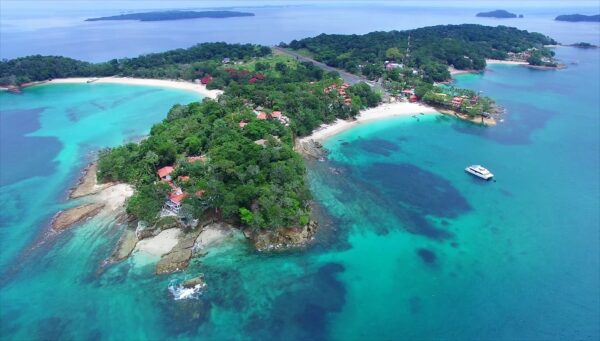 Lunch at an Oceanfront Restaurant
Upon arrival at the restaurant the staff will welcome you with a cocktail.
You can choose between fish, chicker or pasta for lunch.
Beach seats and towels are available.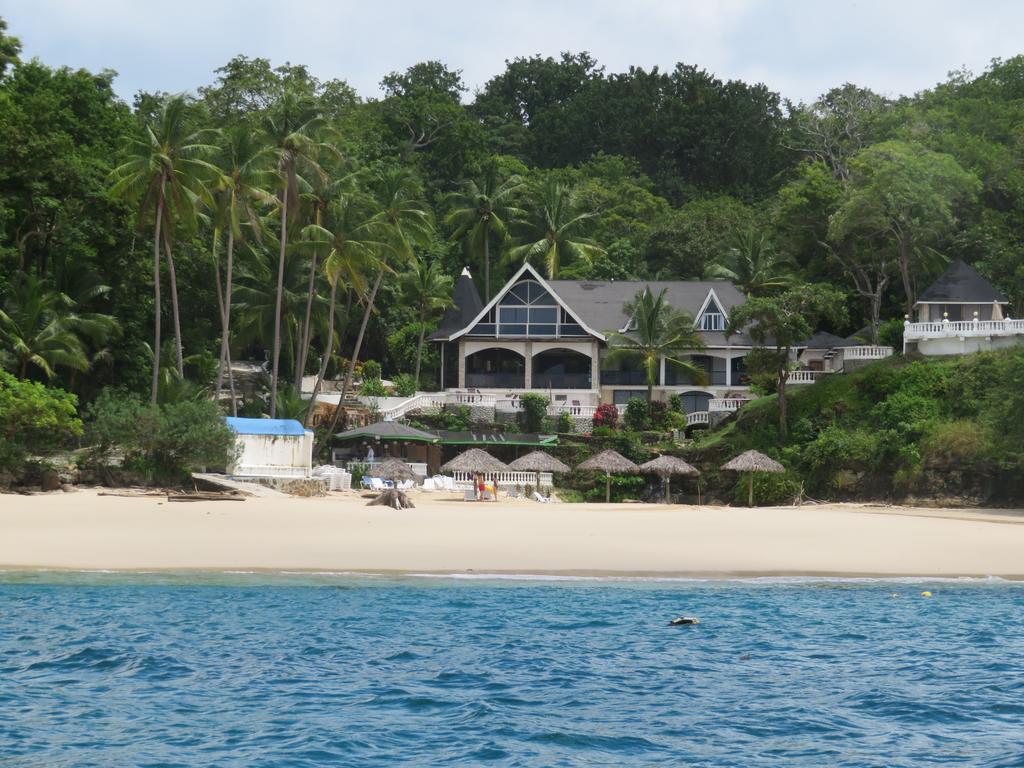 What to bring?
Don´t forget your original passports or panamanian ID.
Sunscreen and hats recommended!
How to Get to Brisas de Amador Marina?
Located at just 20 minutes from downtown.
A taxi can charge you aprox $7 – $10
Uber $5 – $10
Remarks
We return between 5pm and 5:30pm in Panama City.
Tips are not included in the price.
If you have any questions, you can email us at [javascript protected email address] or call +(507) 6440-7600 (Panama). We also use Whatsapp!
---
Not Included:
Breakfast
Ground Transport
Terms & Conditions:
---
---
Booking Details:
Mon, Tue, Wed, Thu, Fri, Sat
Check-in 6:30 AM
Hour 7:00 AM
Brisas de Amador Marina, Causeway, Panama City
---
Restrictions:
Send us your request and we will send you the quote shortly.