Ferry – Commercial Flights – Charter Flights
Ferry from Panama City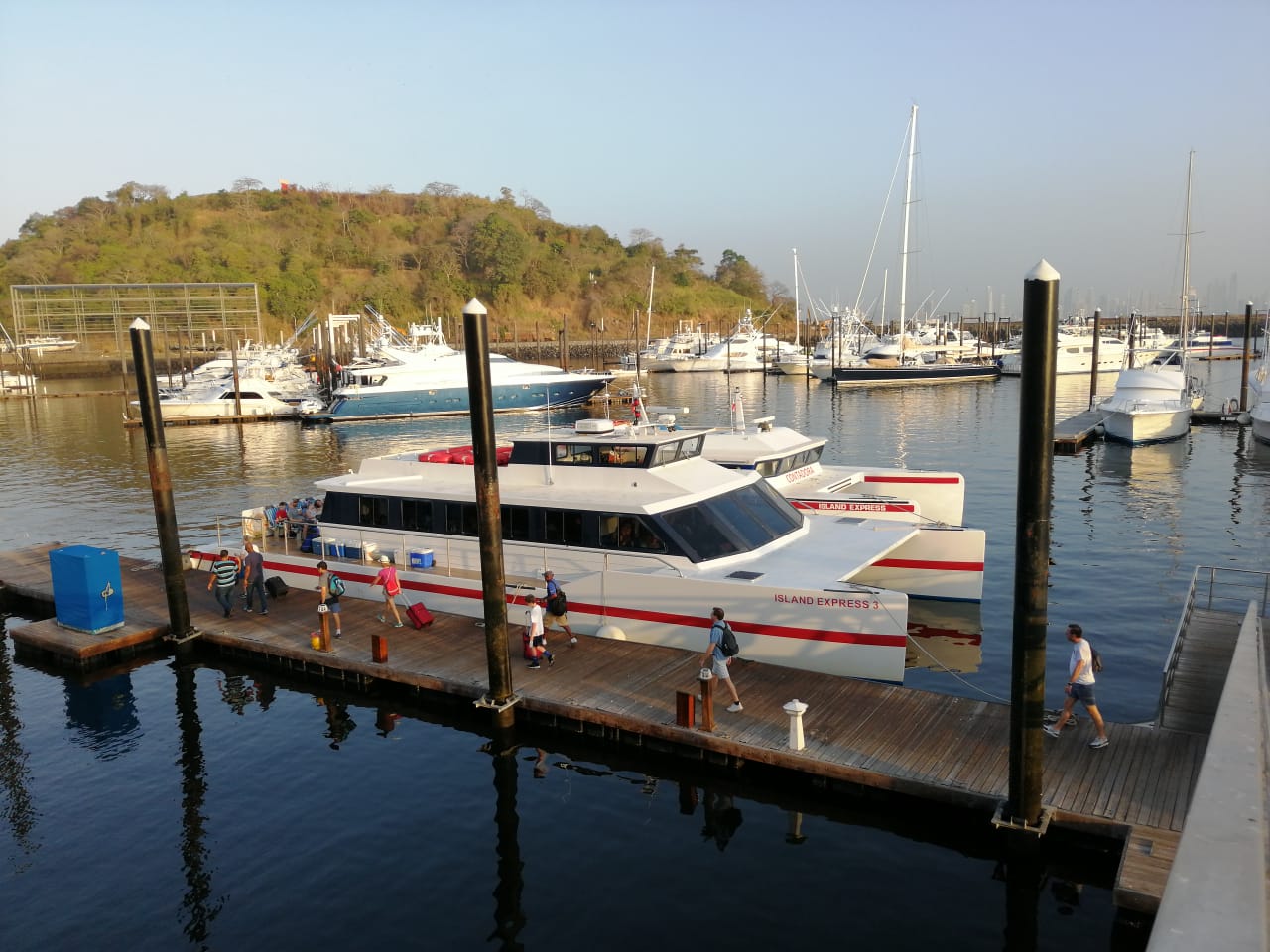 Departing every day at 7:30am (check-in 7am) of the Flamenco Marina, Causeway Amador. Book the ferry online to secure your seat, there are limited spaces available.
Arriving at Playa Larga, Contadora Island at 9am.
Returning at 3:30pm (check-in 3:00pm) from Contadora Island arriving at 5:00 pm to Panama City.
Adults or children 12 years and older. $ 58.80 each way ($117.60 the old round)
Children from 5 to 11 years old $ 46.80 each way ($93.60 round trip)
Children from 0 to 4 years old do not pay travel on their parents' legs
Day Trips from Panama City
Contadora Island Day Pass (available from Monday to Saturday)
Chapera Island Day Pass (available every Sunday from January to June)
Whale Watching (Available every Saturday and Sunday from July to October)
Day trips from Contadora
Commercial flights
Departing almost every day. Visit AirPanama.com
Private charter flights
Aero Albrook offers the most complete option of light aircraft and helicopter to fly to Contadora Island.
Flights to Contadora (OTD), Las Perlas, PA
Flights
Origin
One Way
Islander Bn2 - Turbo Prop
8 (1400 pounds | 635kg)
(PAC) Panama, PA
Panama City / Albrook Int.
$1,070.00


Charter Flight




00:30

Piper Seneca - Turbo Prop
4 (700 pounds | 317kg)
(PAC) Panama, PA
Panama City / Albrook Int.
$802.50


Charter Flight




00:30

Piper Archer - Turbo Prop
3 (500 pounds | 226kg)
(PAC) Panama, PA
Panama City / Albrook Int.
$370.00


Charter Flight




00:30

Kodiak Quest 100 Deluxe - Turbo Prop
8 (1500 pounds | 680kg)
(PAC) Panama, PA
Panama City / Albrook Int.
$1,671.87


Charter Flight




00:30

Robinson R44 - Helicopter
3 (700 pounds | 317kg)
(PAC) Panama, PA
Panama City / Albrook Int.
$1,284.00


Charter Flight




00:45

Airbus EC130 T2 - Helicopter
3 (1200 pounds | 544kg)
(PAC) Panama, PA
Panama City / Albrook Int.
$4,012.50


Charter Flight




00:45
Book your flight writing us at [javascript protected email address] or calling us at +(507) 6440-7600 (Panama). We use WhatsApp