Everyday
Check-in 7:30 AM
Departing 8:00 AM
Golfo 1, Albrook Airport, Panama City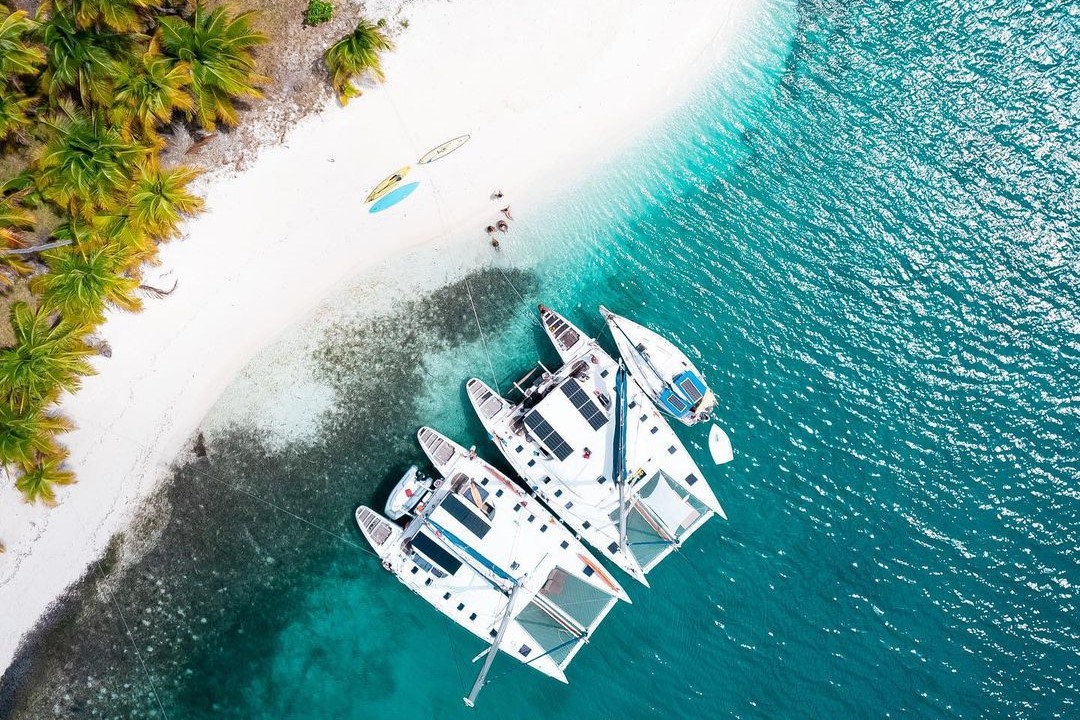 Sailing in the San Blas Islands
Catamarans: Our fleet consists of more than 5 comfortable catamarans, all of them with hull and charter insurance.
Food: We provide three meals with drinks included, and every three days of charter, we offer a lobster meal. If you have allergies, dietary restrictions, or special requests, our office can help.
Alcohol: We serve wine, beer and rum in moderation, and our most luxurious ships have whiskey, vodka and mixed cocktails. We offer snorkel gear, kayaks, basic fishing gear, and some boats even have new SUP boards for water sports.
Local Experience: Our crew has the most local experience in San Blas, including the only two Guna captains on the islands.
Air conditioning: Air conditioning is available on our VIP ONE and Zenith catamarans.
Activities in San Blas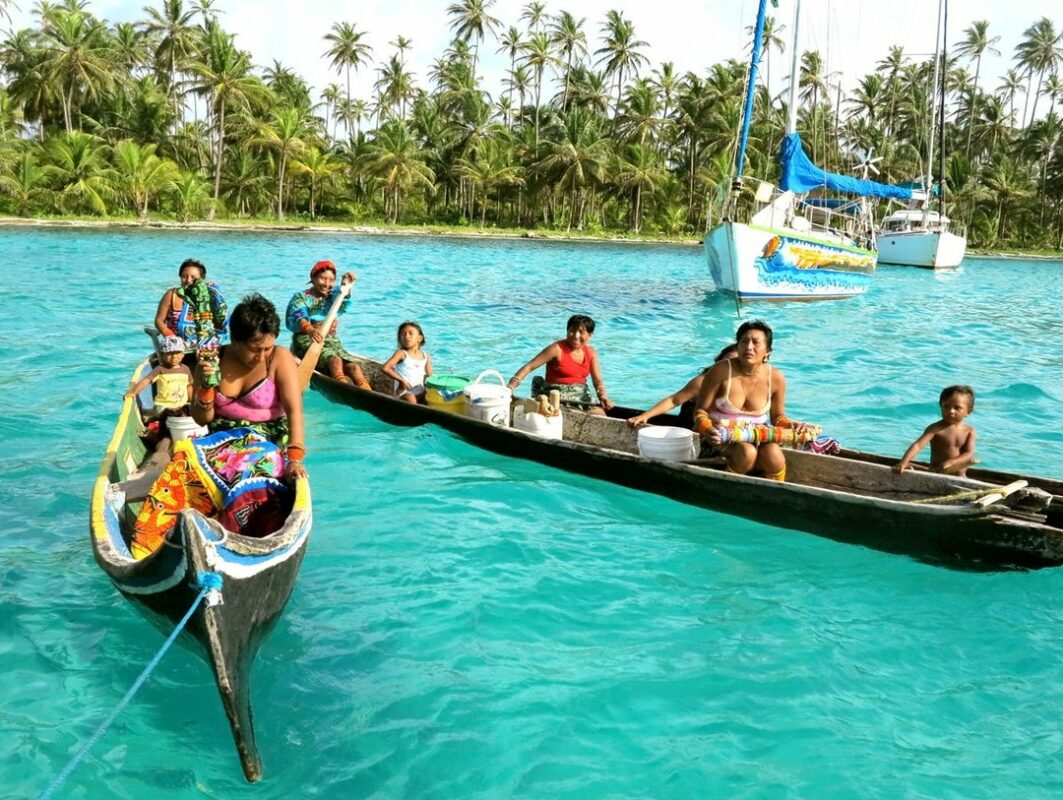 Encounter with indigenous communities: One of the most unique experiences that visitors can have in the San Blas Islands is the encounter with the native Guna indigenous communities. The Guna people have lived on these islands for centuries and have a rich cultural heritage that they are happy to share with visitors.
Learn to Sail: Visitors to the San Blas Islands can also learn to sail with experienced captains. Sailing is a popular activity in the San Blas Islands, and for good reason. Crystal clear waters and gentle trade winds make for perfect sailing conditions. Learning to sail with a local captain is a great way to immerse yourself in the local culture and get a different perspective on the islands.
Snorkeling: Snorkeling is another must-do activity in the San Blas Islands. The islands are surrounded by coral reefs that are home to a diverse array of marine life, including colorful fish, sea turtles, and even the occasional dolphin or shark. Visitors can join a snorkeling tour or simply rent a mask and fins and explore the reefs on their own.
Kayaking: Kayaking is another popular activity in the San Blas Islands. Visitors can rent a kayak and paddle around the islands, exploring hidden coves and deserted beaches. It's a great way to get some exercise and enjoy the stunning scenery.
Paddle: For those looking for a more challenging water activity, Paddle Surf (SUP) is an excellent option. Paddleboarding on the San Blas Islands can be a bit calmer elsewhere, as the currents are very gentle.
Spearfishing: Finally, for those interested in a more traditional fishing experience, spearfishing is a popular activity in the San Blas Islands. The clear waters and abundant marine life create excellent conditions for fishing.
---
Shared charter flights Panama City to Corazon de Jesus, San Blas
Aero Albrook is the only provider of shared charter flight services to the San Blas Islands. This service is exclusive for our sailboat and catamaran rental clients.
Departing at 8:00 AM from the Albrook Airport (PAC) in Panama City. Arriving in Corazón de Jesús Airport (CZJ), San Blas at 8:45 AM.
Price per person: $300 round trip
---
Included:
3 meals and beverages
Crew
Encounters with indigenous groups
Fuel
Kayaks
Snorkeling gear
Not Included:
Entrance tax to San Blas: $22 foreigners and $12 Panamanian nationals
Guide
Transport to the meeting address
Terms & Conditions:
---
---
Booking Details:
Everyday
Check-in 7:30 AM
Departing 8:00 AM
Golfo 1, Albrook Airport, Panama City
---