4 Packages:
Helicopter Bell 206
4
$1471
Helicopter Airbus T2 H130
6
$3474
Helicopter Eurocopter B3
5
$2139
Helicopter Robinson R44
3
$1104
Everyday
Schedule 8:00 AM - 4:00 PM
Albrook Airport, Panama City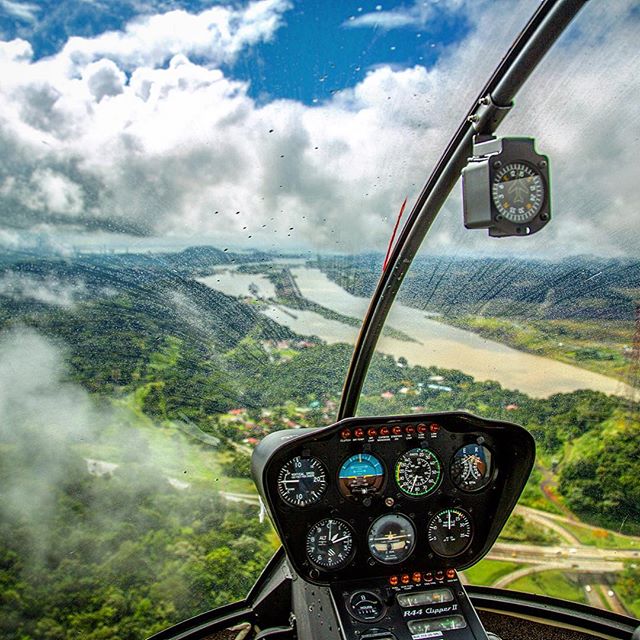 The Beginning of Panama Canal Ocean to Ocean Helicopter Tour
We'll start our trip going to go to the Bridge of the Americas, Pacific entrance of the Panama Canal. This bridge was built in 1962, becoming the second bridge on the Panama Canal.
Visit the Miraflores Locks
In Miraflores, we can observe the operations of the Old Panama Canal, completed in 1914. These locks were built as a hinge and allow ships up to 289 meters long and up to 5,000 TEUs (1 TEU is equivalent to a 20-foot container).
Without the Panama Canal, the largest cities at the west coast of the American Continent wouldn't be what they are today.
Flight to the New Expanded Canal
After visiting the Miraflores Locks not deviate briefly to the east indirection to Cocolí Locks, part of the proposed Canal expansion, which opened on June 26, 2016.
These new locks allow ships up to 366 meters long and up to 13000 TEUs (1 TEU is equivalent to a 20-foot container).
Pedro Miguel Locks
Part of the old canal and like the Miraflores locks both have a length of approximately 3 kilometers including access to the walls. Pedro Miguel is the set of locks connecting Lake Miraflores to Gatun Lake, with the highest elevation.
The Gatun Lake
The Gatun Lake, constructed to supply water from the Chagres River to Panama Canal, the Gatun Lake used to the largest artificial lake ever constructed.
Nearly 17,000 commercial vessels cross the Panama Canal each year.
Agua Clara Locks, Expanded Canal
Located on the north side of the Panama Canal, the Agua Clara Locks are our final destination. A unique view of Gatun Lake, Panama Canal and the Atlantic Ocean.
What to Bring for the Panama Canal Ocean to Ocean Helicopter Tour
For each flight, it is important not to forget your original identification documents such as identity cards for Panamanians and passports for foreigners.
Helicopter models used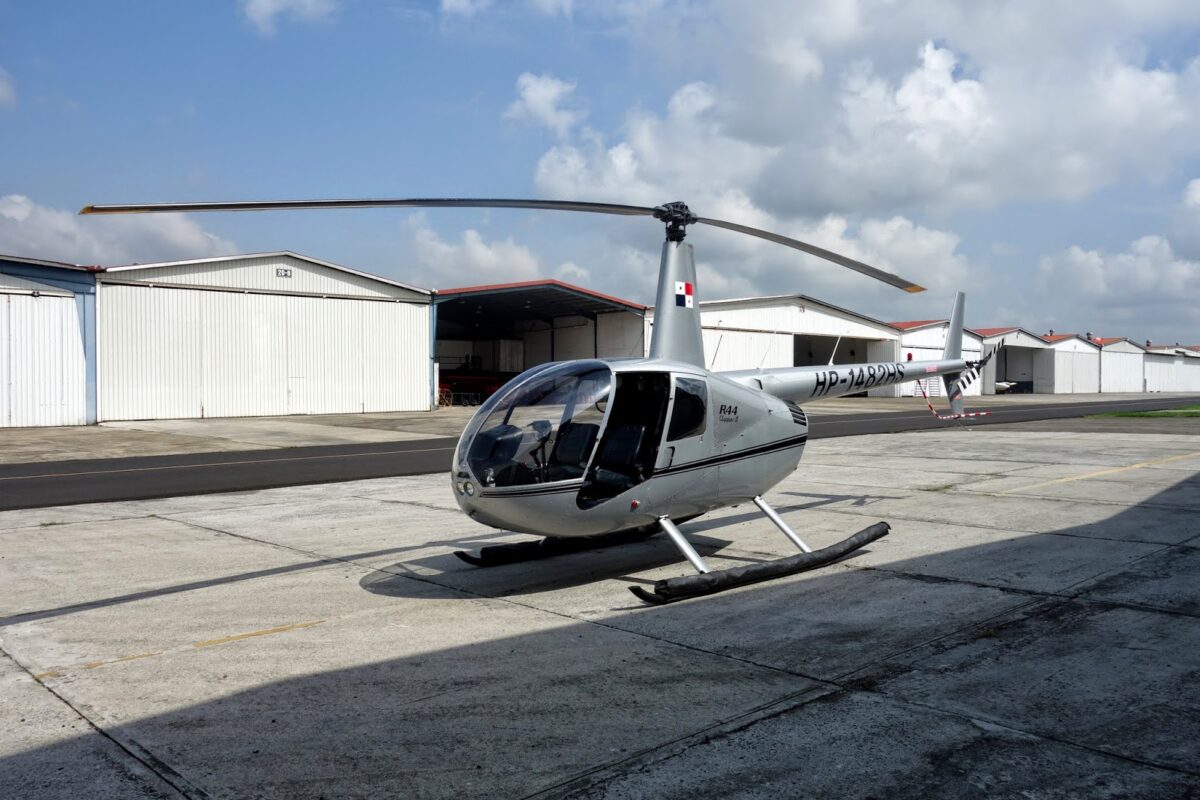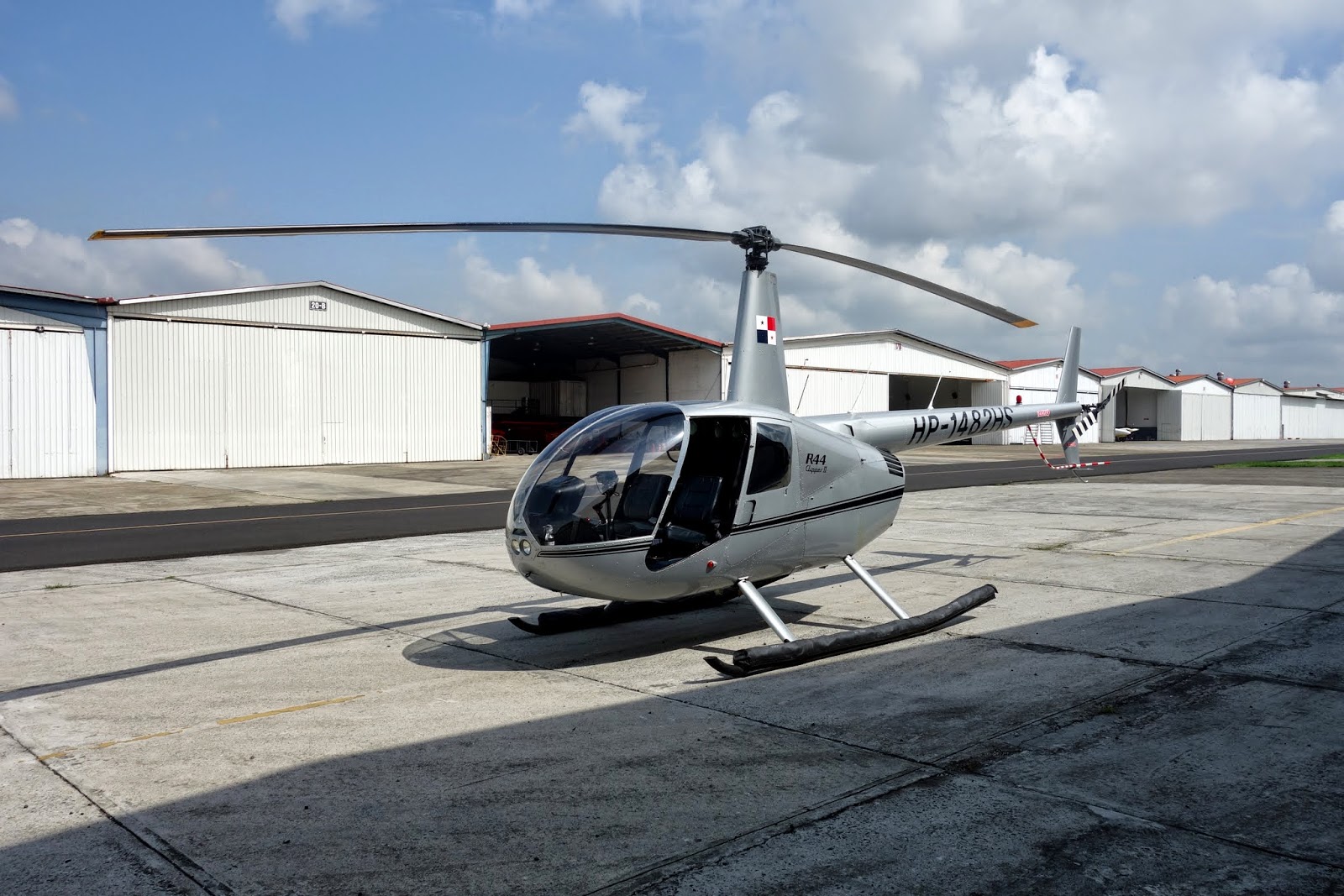 Robinson R44: 3 units
Robinson R66: 1 unit
Eurocopter B4: 1 unit
Airbus T2: 1 unit
Large Groups
If the number of passengers exceeds the capacity of the aircrafts, our Panama Canal Helicopter Tour can easily add more aircraft to complete the group.
How to get the helicopter?
Panama Canal Ocean to Ocean Helicopter Tour departs from a private hangar at the Marcos A. Gelabert Airport or Albrook Airport in Panama City, Panama. To reach this hangar we can help you book a private car or you can drive here on your own.
Available from Monday to Sunday
We can start any day of the week as long as the helicopter is available. Please contact us to chat, send us an email to [javascript protected email address] or write to our contact page before making your purchase.
Reserve anytime between 7:00 am and 4:30 pm
Whenever there is daylight you can fly, but we recommend doing it in the afternoon around 2:00 pm because at this time there are usually more sightings of vessels crossing the Miraflores Locks on the Pacific Panama Canal Zone.
---
Not Included:
Terms & Conditions:
---
---
Booking Details:
Everyday
Schedule 8:00 AM - 4:00 PM
Albrook Airport, Panama City
---
★★★★ Rated
4.75

Based on

8

Review(s)