Price Per Hour (USD)
$1,471.00
Everyday
Schedule 8:00 AM - 4:00 PM
Golfo 1, Marcos A. Gelabert Airport (PAC), Albrook, Panama City
Helicopter Bell 206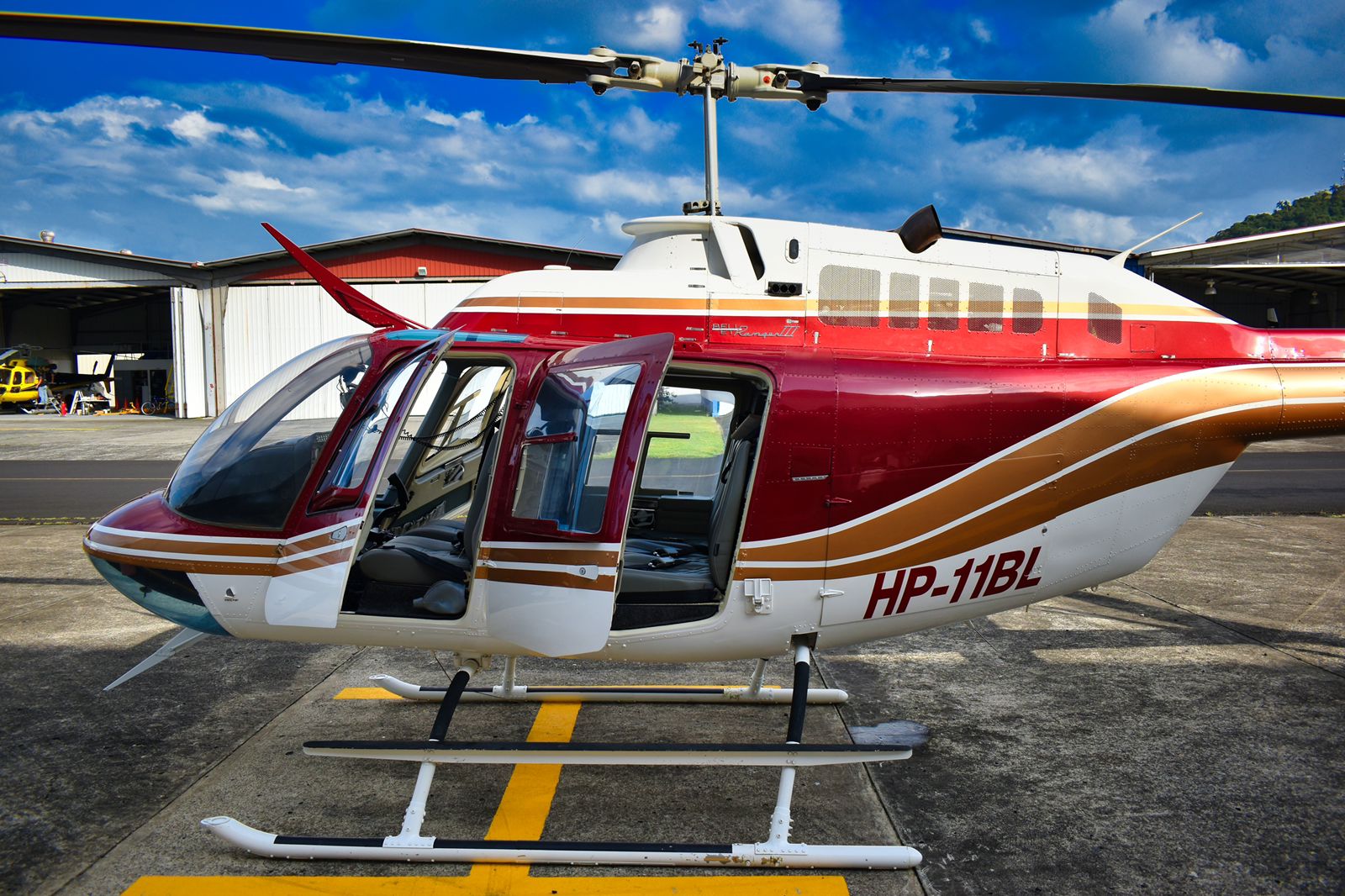 | | |
| --- | --- |
| Manufacturer | Bell Helicopters |
| Model | Bell 206 |
| Capacity | 4 passengers |
| Max. Weight Allowed | 690 pounds (passengers and luggage) |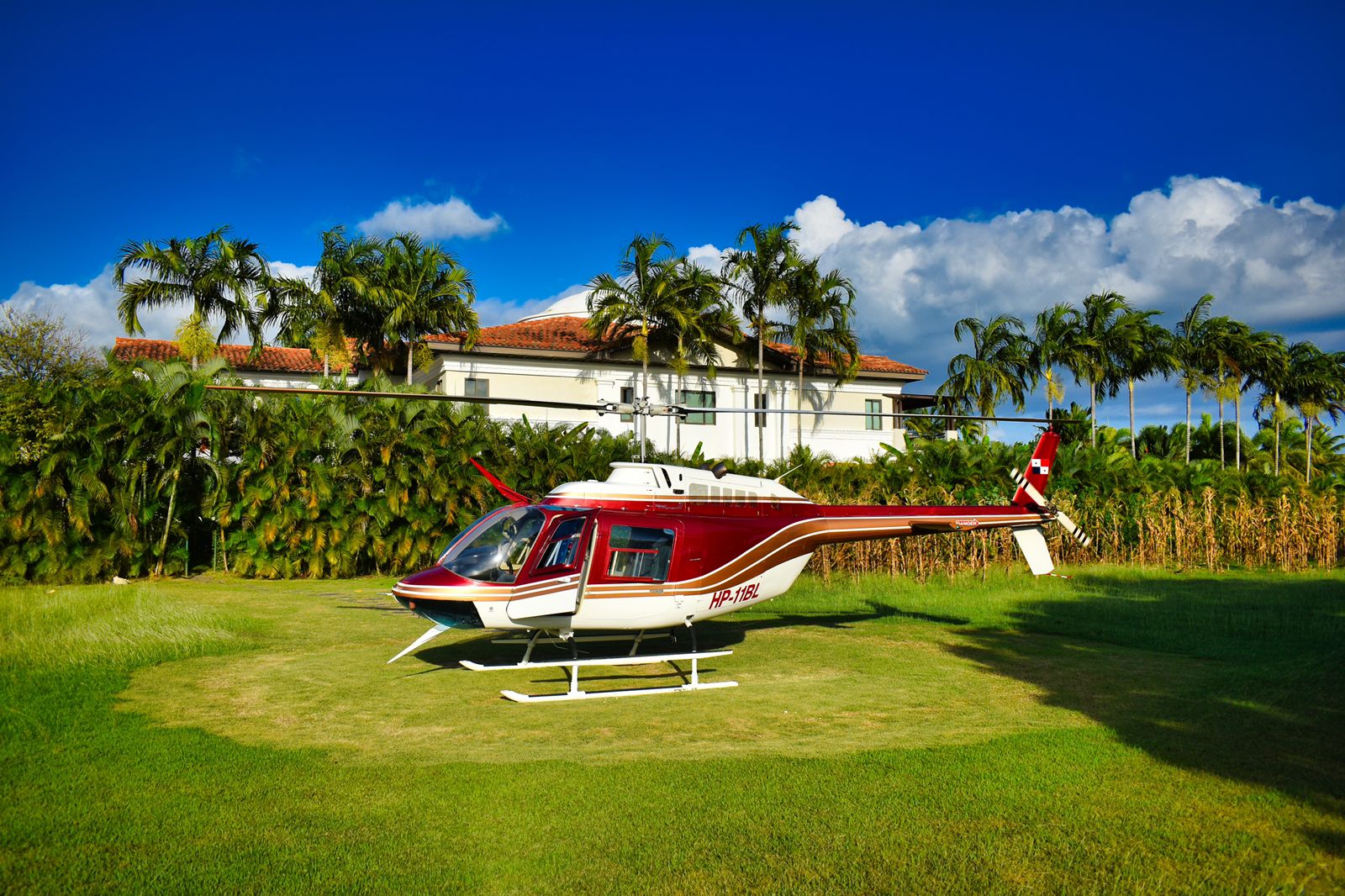 Meet us at the Albrook Airport!
Find us 30 minutes prior to the departure time of your flight at Golfo 1, the checkpoint of the hangars of the Marcos A. Gelabert Airport, Albrook, Panama City.
😎 You can find the location on Google Map, Waze or Uber by "Golfo 1".
When you arrive at this port, you must indicate to the security guard that you have a reservation for a helicopter tour and that our team will take you from this port to the hangar.
Next to the hangar we have many parking lots available free of charge for passengers.
---
The Helicopter Tour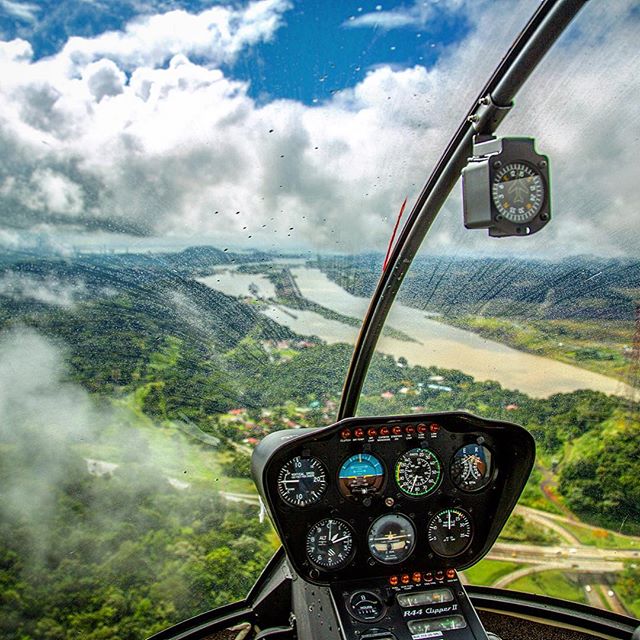 The Beginning of Panama Canal Ocean to Ocean Helicopter Tour
We'll start our trip going to go to the Bridge of the Americas, Pacific entrance of the Panama Canal. This bridge was built in 1962, becoming the second bridge on the Panama Canal.
Visit the Miraflores Locks
In Miraflores, we can observe the operations of the Old Panama Canal, completed in 1914. These locks were built as a hinge and allow ships up to 289 meters long and up to 5,000 TEUs (1 TEU is equivalent to a 20-foot container).
Without the Panama Canal, the largest cities at the west coast of the American Continent wouldn't be what they are today.
Flight to the New Expanded Canal
After visiting the Miraflores Locks not deviate briefly to the east indirection to Cocolí Locks, part of the proposed Canal expansion, which opened on June 26, 2016.
These new locks allow ships up to 366 meters long and up to 13000 TEUs (1 TEU is equivalent to a 20-foot container).
Pedro Miguel Locks
Part of the old canal and like the Miraflores locks both have a length of approximately 3 kilometers including access to the walls. Pedro Miguel is the set of locks connecting Lake Miraflores to Gatun Lake, with the highest elevation.
The Gatun Lake
The Gatun Lake, constructed to supply water from the Chagres River to Panama Canal, the Gatun Lake used to the largest artificial lake ever constructed.
Nearly 17,000 commercial vessels cross the Panama Canal each year.
Agua Clara Locks, Expanded Canal
Located on the north side of the Panama Canal, the Agua Clara Locks are our final destination. A unique view of Gatun Lake, Panama Canal and the Atlantic Ocean.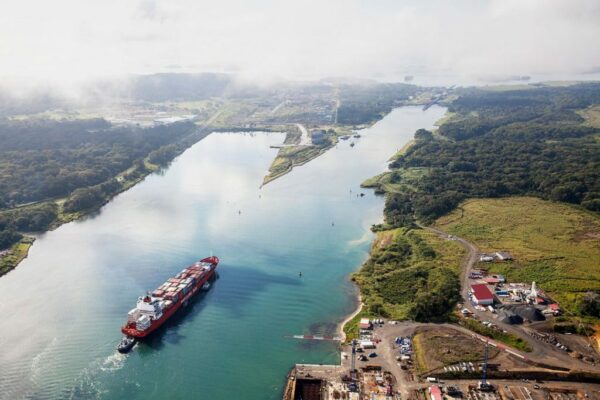 ---
What to Bring?
For each flight, it is important to bring original identification documents such as identity cards for Panamanians and passports for foreigners.
---
Other Recommended Tours
---
Not Included:
Guide
Transport to the meeting address
Terms & Conditions:
---
---
Booking Details:
Everyday
Schedule 8:00 AM - 4:00 PM
Golfo 1, Marcos A. Gelabert Airport (PAC), Albrook, Panama City
---
Price Per Hour (USD)
$1,471.00