Everyday
Check-in 8:30 AM
Departing 9:00 AM
Golfo 1, Marcos A. Gelabert Airport (PAC), Albrook, Panama City
Departing from Panama City
Meet us at 8:30am in Golfo 1, Albrook Airport, Panama City. The flight to Bocas del Toro takes between 45 minutes and 1 hour and 20 minutes depending on the aircraft you choose.
Arrival in Bocas del Toro
After landing at the Isla Colon Airport (BOC), Bocas del Toro, our team will take you to the marina to board the Chaparral SSX Yacht.
The Chaparral SSX Yacht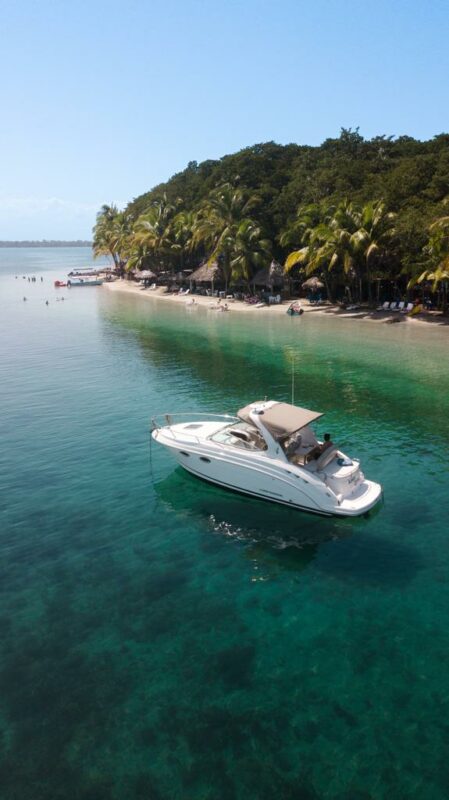 You will be greeted with a complimentary bottle of sparkling wine, a 24-can case of Corona beer, and fresh local fruit.
This yacht has a bathroom, a comfortable central cabin and an outdoor area to enjoy sailing.
Dolphin Bay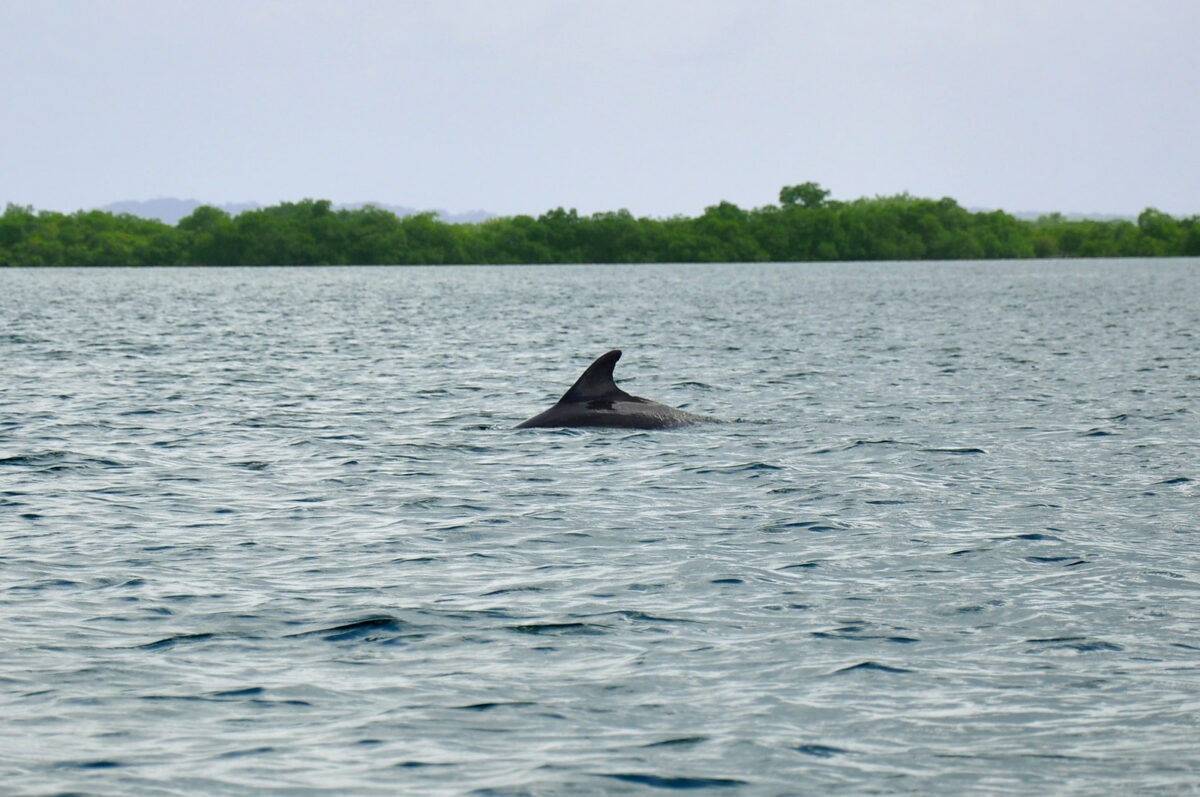 Our first visit on the boat will be in the Dolphin Bay, a small and quiet bay located about 20 minutes from the marina.
Abundance of fish makes this area the ideal place for the habitat of the dolphins of this part of the Caribbean.
Almost all year round we can find groups of several families of dolphins in the bay.
Coral Cay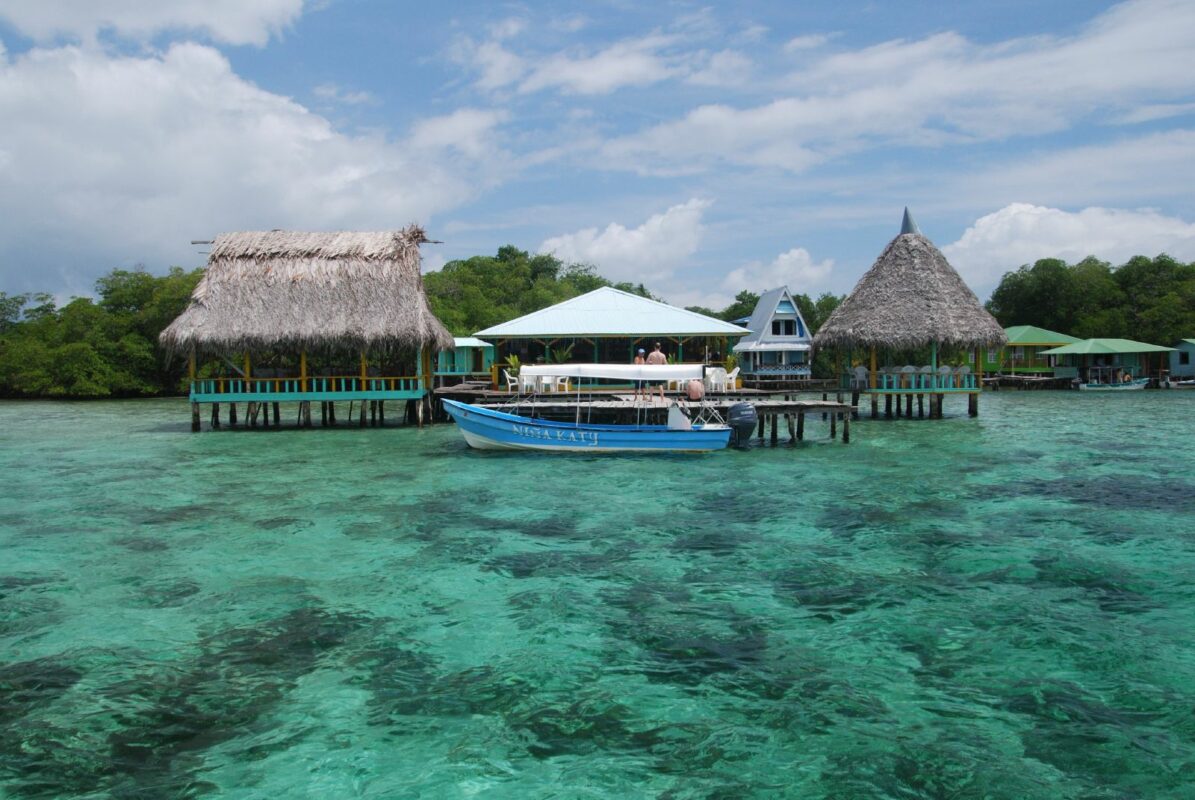 Around 12pm the boat heads towards Cayo Coral to have lunch in a beautiful restaurant on the sea.
The menu varies depending on the catch of the day.
April 2021 menu:
Mixed seafood with garlic $18
Garlic Shrimp $18
Curried chicken fillet $11
Fried chicken fingers $11
Side dishes:
White rice
Patacones / Tostones
If you wish, ask for something additional to take to our next destination.
Cayo Zapatilla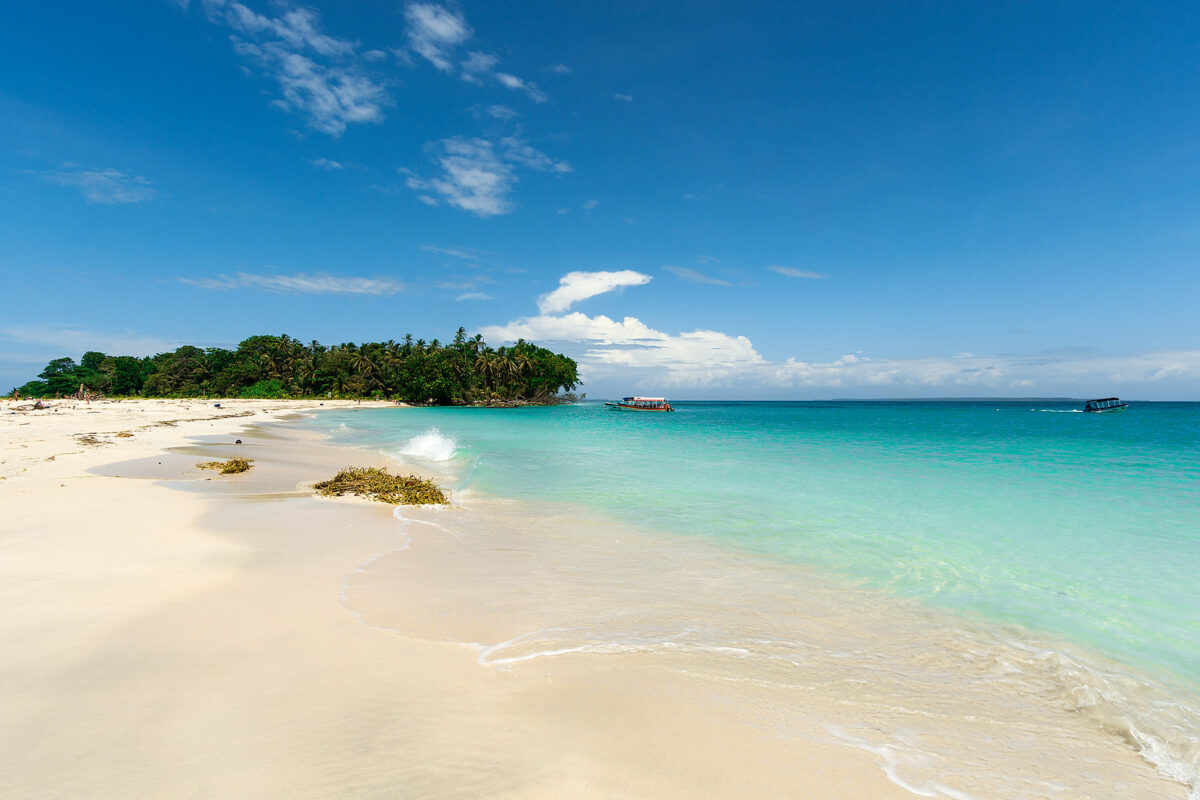 As a last visit, we traveled to Zapatilla Cay, one of the most crystalline islands and beaches in all of Bocas del Toro.
The name Cayo Zapatilla is due to the legend that tells that they were formed when God stepped on the earth, leaving behind the shapes of his pair of slippers.
These islands are what one dreams of when visiting the Caribbean, beaches with turquoise waters, palm trees and soft white sand.
You can swim, dive and snorkel for the rest of the afternoon.
The return to Isla Colon
Around 3:30 pm we leave from Cayo Zapatilla to go to Isla Colón.
Let's get the car ready to transport them to the airport.
We take off between 4:00pm and 4:15pm.
---
Included:
24 Corona beers
Bocas del Toro private boat tour
Cooler with Ice and Bottled Water
Fresh fruits
Ground transport in Bocas del Toro
Not Included:
Guide
Meals
Transport to the meeting address
Terms & Conditions:
---
---
Booking Details:
Everyday
Check-in 8:30 AM
Departing 9:00 AM
Golfo 1, Marcos A. Gelabert Airport (PAC), Albrook, Panama City
---