Price Per Person (USD)
1
$750.00
2
$375.00
3
$250.00
4
$187.50
5
$150.00
6
$125.00
7
$107.14
8
$93.75
9
$83.33
10
$75.00
Everyday
Bocas Town, Isla Colon, Bocas del Toro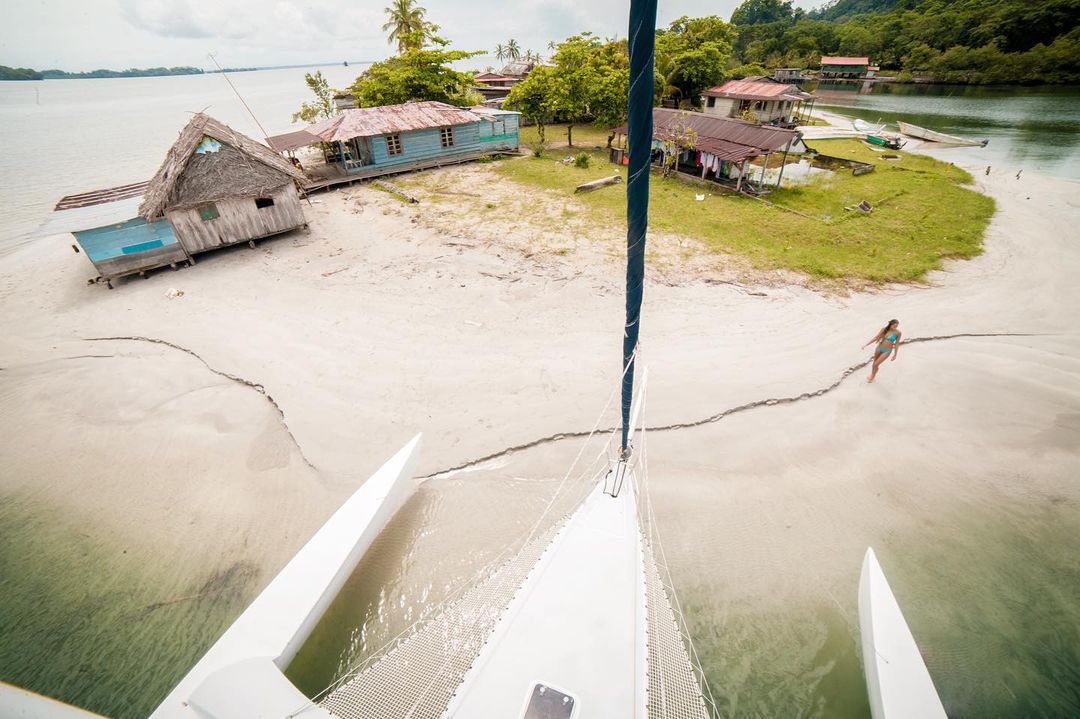 Bocas del Toro is the perfect sailing destination for tourists from all over the world. White sand beaches, crystal clear waters and many of the best oceanfront hotels are found in this archipelago of the Panamanian Caribbean.
Sail on the Newax trimaran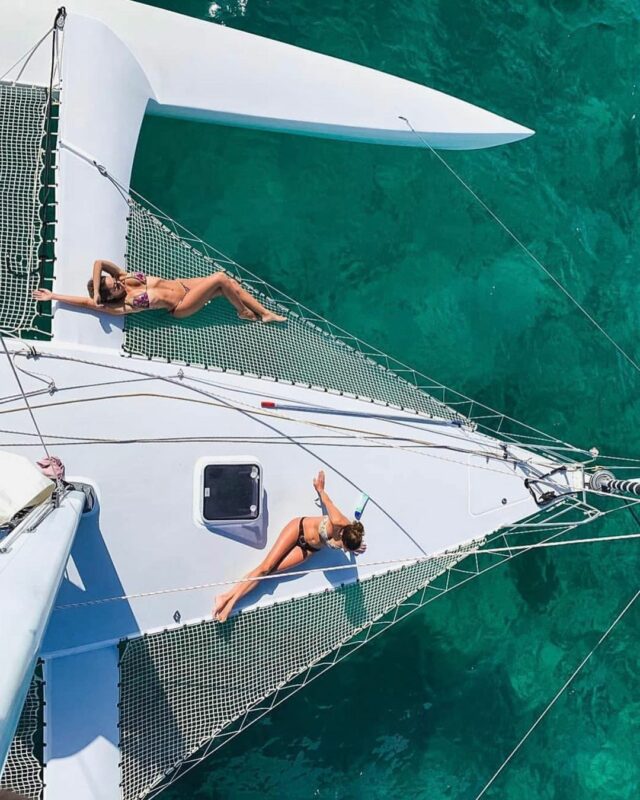 The boat is a custom made trimaran. Instead of 2 hulls like catamarans, this boat has a third hull located in the center.
This Trimaran will offer you an unforgettable getaway, since you will not only have fun, you can also spend a few quiet hours looking at the landscape, listening to the wind and the waves of the sea.
Newax is suitable for your day trip in Bocas, being comfortable, safe and reliable. You will enjoy a very pleasant day with good stops for snorkeling away from the massive circuits (it is necessary to bring your own snorkeling equipment).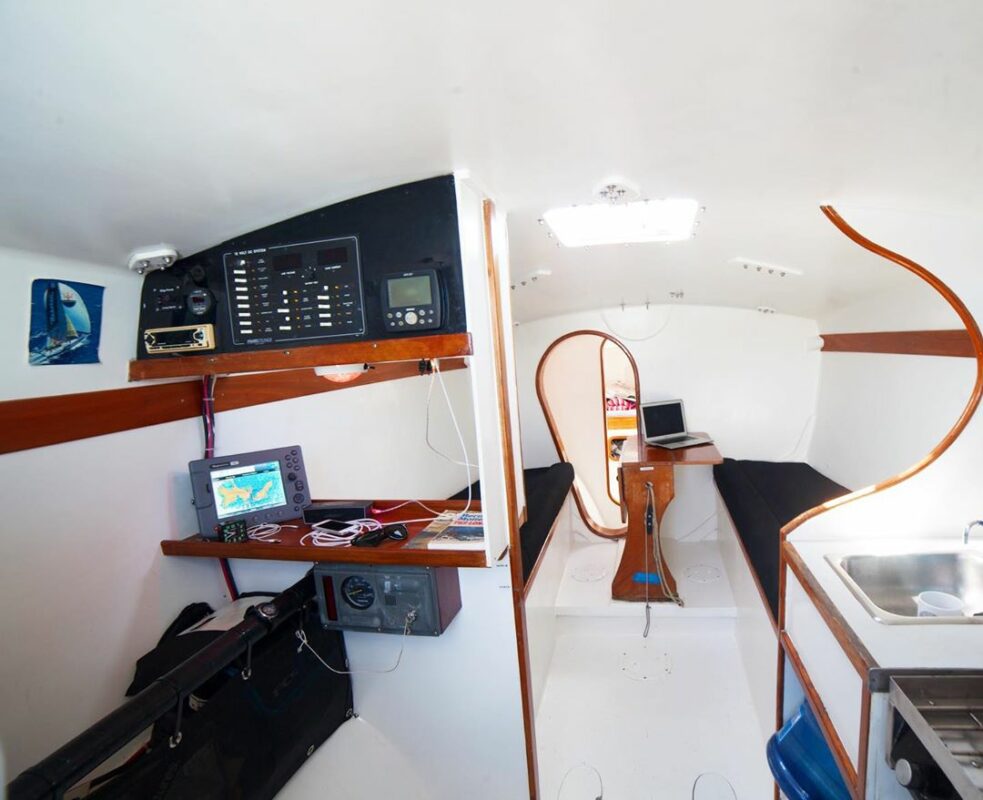 On board you will find a cooler with lots of ice for your drinks.
A perfect sailboat to accommodate couples and large families.
Within the crew you will meet Captain Bolívar, a person who knows navigation, has many years of experience, is very pleasant and is willing to answer all the questions you may ask, in addition to being very attentive.
Itinerary of the day charter
Meet the crew at 12:00 pm in Bocas Town, Bocas del Toro.
This charter ends between 5:30 pm and 6:00 pm.
What Bring?
Drinks and food
Swimsuit and towel
Sunscreen
Hat
Camera or cell phone
Snacks and liquor (beer, soft drinks and water available to buy on board)
Duration: 5-6 hours (depending on destination and wind speed).
Itinerary 1: Day trip to Dolphin Bay
Dolphin Bay is a destination that has calm salty waters surrounded by mangroves, so they attract an abundance of fish, crustaceans and are perfect for dolphins.
This bay is home to bottlenose dolphins, which you can observe in pairs or in groups of up to six during much of the year.
In this excursion, after witnessing the beauty of these mammals, the sailboat will anchor very close to the mangroves so that you can practice snorkeling with great confidence and confidence.
Itinerary 2: Day trip to Playa Estrella
White sand with turquoise waters.
The star beach is not just any beach, in this singular pass you will admire dozens of starfish, and we are not referring to many, but to many, so much so that you will be surrounded by several of them.
You can enjoy a delicious cocktail, walk the beach, photograph yourself with the stars (without taking them out of the sea) and take a delicious bath in the crystal clear waters.
In short, a very quiet place where you can enjoy its Caribbean atmosphere and warm water for a few hours.
Itinerary 3: Day trip to Coral Garden
A perfect place to go deep diving. Fresh and open waters that this quiet area offers you with the healthiest corals in the region.
It is a reef that is full of great photo opportunities. If you are lucky you will be able to observe the Hawksbill / green turtles.
The place has a depth range of four to eighteen meters, making this the perfect site for snorkeling.
Related links:
Beachfront villas in Bocas del Toro
---
---
---
Booking Details:
Everyday
Bocas Town, Isla Colon, Bocas del Toro
---
Price Per Person (USD)
1
$750.00
2
$375.00
3
$250.00
4
$187.50
5
$150.00
6
$125.00
7
$107.14
8
$93.75
9
$83.33
10
$75.00