Everyday
Check-in 7:30 AM
Departing 8:00 AM
Playon Chico, San Blas
At this time the Resort is only being rented privately for $1000 – $4500 per night.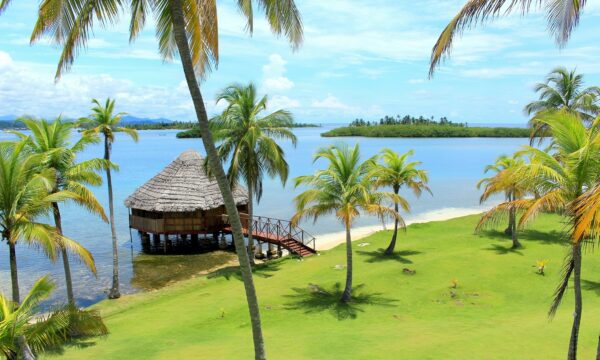 The Resort has 6 beautiful overwater and 4 oceanfront bungalows, rooms with private bathroom, single beds with orthopedic mattresses and bed mosquito nets, fans, electricity 24 hours with solar panels, cabins surrounded by a balcony, and Hammocks with an incredible view.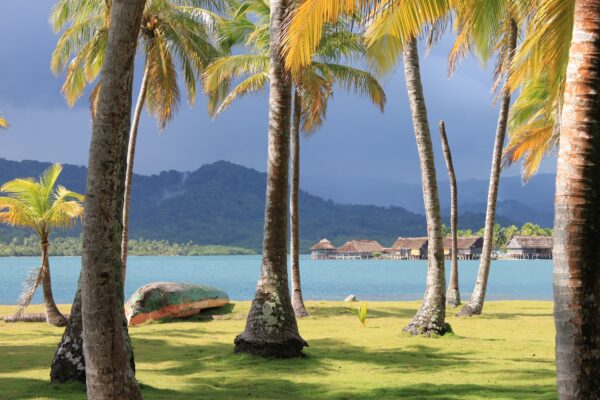 The island also has a dining room on the sea, with seafood and fresh fish, with a 180 degree view of the sea, uninhabited islands, mangroves, mountains and the Kuna community of Playon Chico. You can walk and fish in a traditional boat.
Only 6 Overwater Cabins Available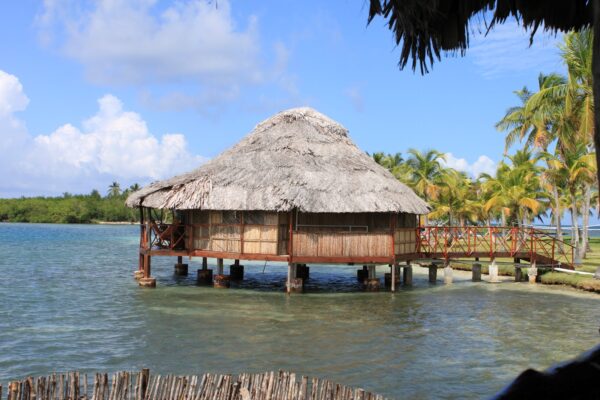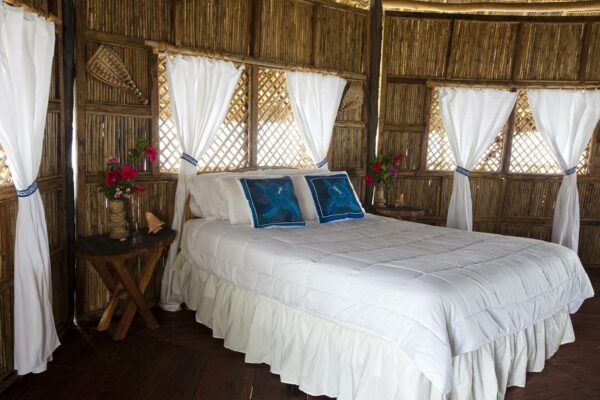 Activities
Two guided tours daily, one in the morning and another in the afternoon.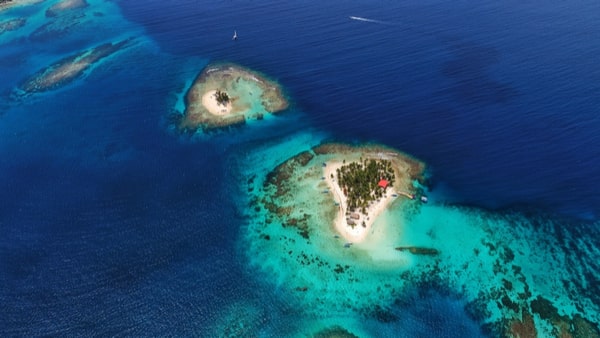 You can lie down in a hammock, relax and enjoy the breathtaking views, go to the beach, swim or snorkel. Experience the opportunity of sailing in a traditional Kuna canoe.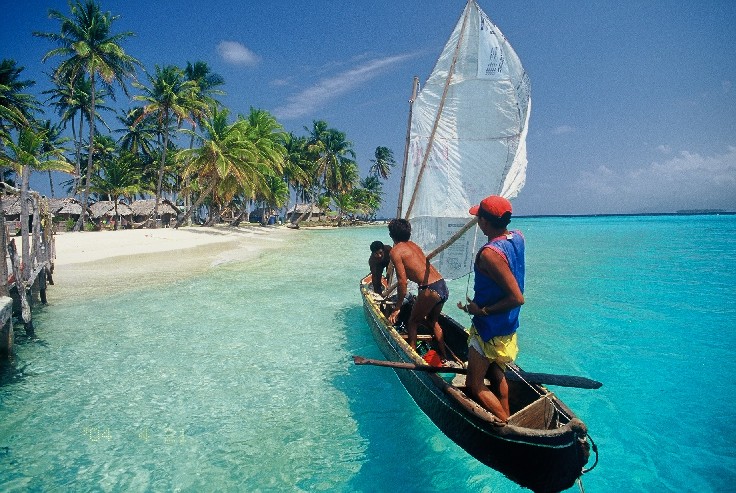 You can do some hiking in the jungle until you reach the waterfall, visit the Kuna cemetery with the explanations of rituals and traditions, meet a Kuna community and buy some crafts and molas directly from the Kuna women. Visit the mangroves, the river and enjoy the flora and fauna of the area.
Meals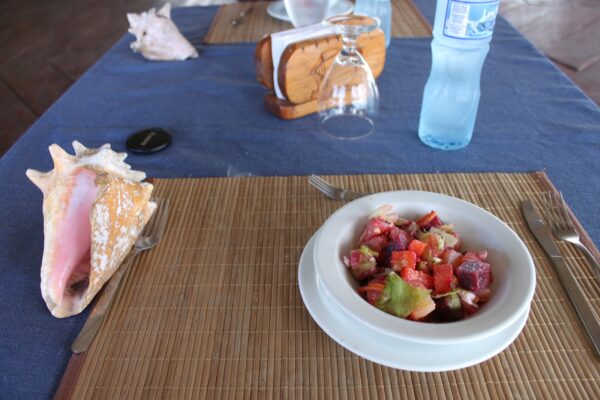 Breakfast, lunch and dinner (based on fish and seafood)
Breakfast not included the day of departure
Purified water from jug of the dining room
Drinks and additional bottled water are for sale on the island.
We also offer a menu based on chicken, meat or vegetarian with prior notice.
Getting to Yandup
Yandup is located at the east of the San Blas Islands. It is only posible to get there flying to Playon Chico Airstrip. Find the perfect plane.
More pictures of Yandup Resort
---
Not Included:
Guide
Transport to the meeting address
Terms & Conditions:
---
---
Booking Details:
Everyday
Check-in 7:30 AM
Departing 8:00 AM
Playon Chico, San Blas
---